Gary Ezekian
President & CEO
Gary Ezekian is OxiCool's President & Chief Executive Officer. He prides himself on being a hands-on leader and using his experience across all aspects of the company's operations to guide its growth path moving forward.
Gary previously served as Vice President of Manufacturing. He was responsible for managing factory activity to support accelerated product development and to prepare for production launch.
Gary joined OxiCool after 10 years of progressively responsible positions at The Boeing Company. He led several cross-functional teams across a diverse set of manufacturing support areas including Production Engineering and Materials Management at the Vertical Lift site in Delaware County, Pennsylvania. Gary was the project manager for the H-47 Chinook factory transformation, overseeing execution of the $170MM+ infrastructure renovation and planning activities to double the production rate for the helicopter platform. He was also an in-country lean manufacturing consultant based at a 787 supplier in Nagoya, Japan.
Gary graduated from Penn State University's Schreyer Honors College with a MS in Industrial Engineering & Operations Research and a BS in Industrial Engineering.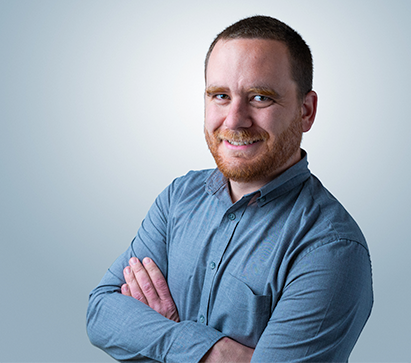 Brandon Wilcox
Chief Operating Officer
Brandon Wilcox is OxiCool's Chief Operating Officer. In this role, he directs the company's daily operations with a focus on production and engineering leadership.
Brandon was OxiCool's second team member and has been a key contributor to each phase of the company's growth. He has used his multi-functional technical skillset to play an essential role in the mechanical, electrical, software, fabrication and testing of each product validation unit. His role expanded to include overseeing multiple facility expansions and serving as the company's representative to building architects & engineers, contractors and equipment suppliers. He also coordinated the building layout and process design required for OxiCool's new manufacturing facility. Brandon is named as an inventor on much of the company's critical intellectual property.
Brandon graduated from West Virginia University with a BS in Mechanical Engineering. During his time at WVU, he served as the lead instructor of the Mechatronics lab where he developed and taught various laboratory exercises including the basics of electrical circuits, CAD, data acquisition and closed loop computer programming.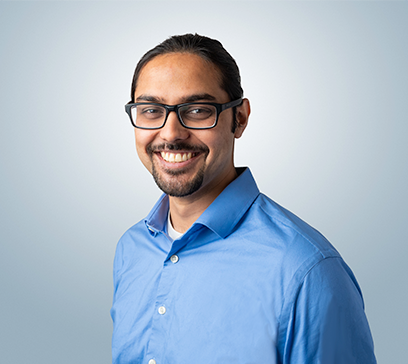 Hershal Patel
Director of Controls & Algorithms
Hershal Patel is OxiCool's Director of Controls & Algorithms. Hershal leads the company's project and test engineering functions. He is responsible for execution and strategy of the electrical and software aspects for OxiCool's products.
Hershal joined the company shortly after completing his degree. Previously, he interned with OxiCool while he was an undergraduate. Hershal has grown with the company and held many titles including Project Engineer, Senior Project Engineer and Manager of Controls and Algorithms.
Hershal received a BS in Electrical Engineering & Computer Sciences and Materials Science & Engineering from the University of California, Berkeley.
David Baldacci
Board of Directors
David is a global #1 bestselling author. His books are published in over 45 languages and in more than 80 countries, with over 110 million copies in print. His works have been adapted for both feature film and television. David, along with his wife Michelle, is also the cofounder of the Wish You Well Foundation — a nonprofit organization dedicated to supporting literacy efforts across America. David received his Bachelor's degree from Virginia Commonwealth University and his law degree from the University of Virginia School of Law.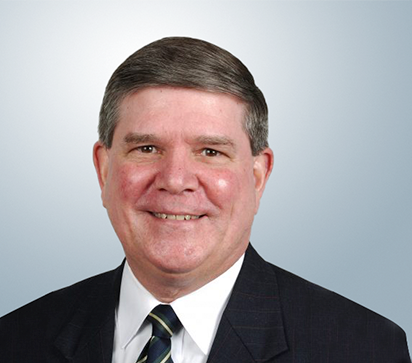 David Schoch
Board of Directors
Mr. David L. Schoch, also known as Dave has been Group Vice President and President of Asia Pacific at Ford Motor Co. since December 1, 2012. Mr. Schoch served as the Chairman of the Board and Chief Executive Officer of Ford Motor (China) Ltd., a subsidiary of Ford Motor Co. from November 1, 2011 to December 1, 2012. He is directly responsible for the operations and business leadership of Ford Motor China. Mr. Schoch served as the Chief Financial Officer and Vice President of Strategic Planning at Ford of Europe since July 2004. He served as Controller of Americas at Ford Motor Co. from September 1, 2009 to November 1, 2011. He served as Chief Financial Officer of Ford America at Ford Motor (China) Ltd. Mr. Schoch served as an Executive Director of Canada Mexico and South America at Ford Motor Co. He served a variety of leadership positions since joining Ford Motor Company in 1977 as a Financial Analyst at Cleveland Engine Plant. He served as Chief Financial Officer of Ford Asia-Pacific Operations. Mr. Schoch has overall responsibility for Ford of Europe's financial operations and business planning. He has been a member of Ford Otosan Board for 4 years. He served as Director of Changan Ford. Mr. Schoch served as Member of Board of Directors at Ford Otomotiv Sanayi AS. until March 28, 2008. He served as Director of Jiangling Motors Co., Ltd. Mr. Schoch holds a Bachelor's degree in Business from Lycoming College and an MBA in Finance from Temple University.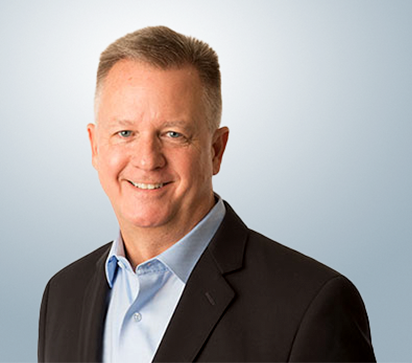 David Broome
Board of Directors
David serves as the President and CEO of TransForce, the nation's leading specialty staffing firm devoted exclusively to the atransportation industry. David joined TransForce in 1991 overseeing the company's expansion into new markets. In 1993, David shifted his focus to provide overall strategic direction for the company, helping differentiate them by providing healthy compensation and benefits to attract and retain high-quality drivers. David is an active member and officer of the Driver Employment Council of America, and is also a board member of the Wish You Well Foundation, the David Baldacci family literacy foundation. David is a University of Tennessee graduate with a degree in transportation and logistics.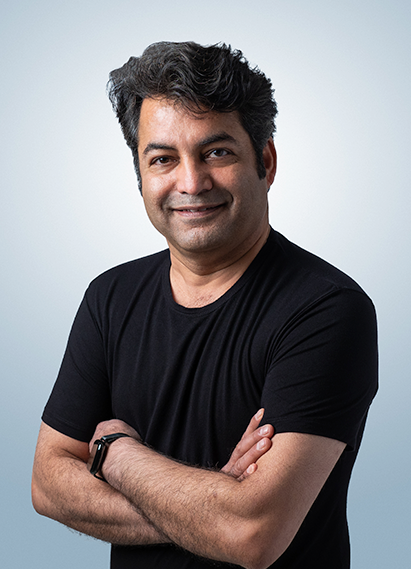 Ravikant Barot (1963-2020)
It is with great sadness that we share that our founder, Ravi Barot, has passed away.
We will be forever in debt to Ravi for his visionary leadership and his unrelenting tenacity in the face of adversity. He was more than just a business colleague to all of us and had a remarkable ability to connect with people on a deep level. Our team is carrying Ravi's spirit forward to see his vision for OxiCool through.